Coworking in Budapest (Hungary): The Other WorkSpace
Veröffentlicht am 9. Juli 2020 von admin in Kategorie: European CoWorking Directory, List of Coworking Spaces | Trackback URL | Zur Diskussion
As borders are opening up again you might consider coworking in another European Country. Today we like to present "The Other WorkSpace" in Budapest (Hungary)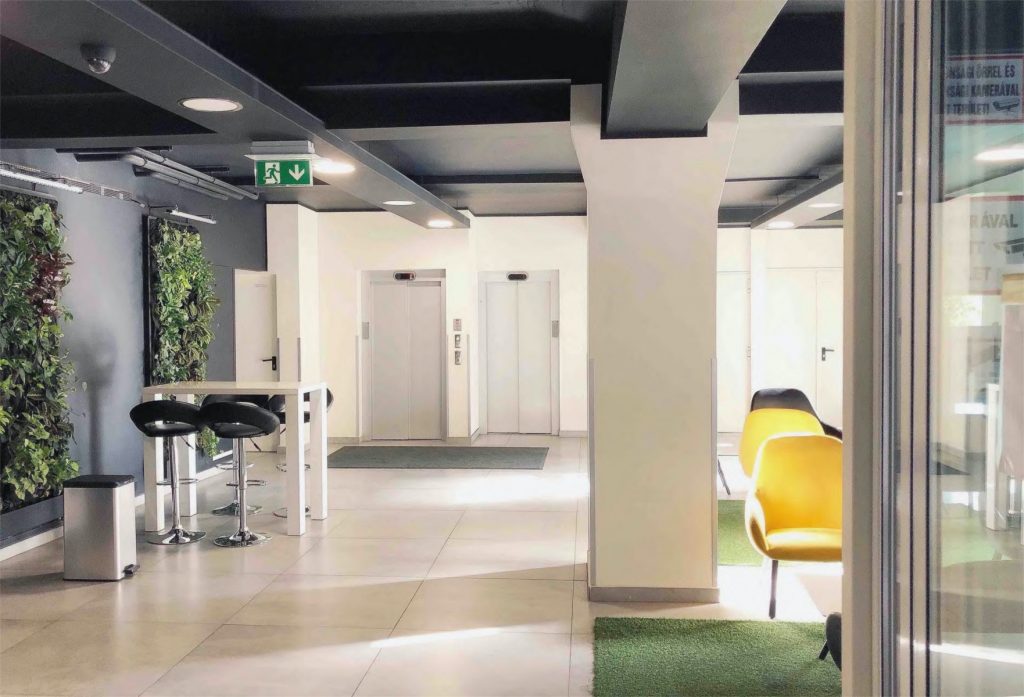 a) PLEASE BRIEFLY INTRODUCE YOURSELF AND BRIEFLY DESCRIBE YOUR COWORKING SPACE?
About myself:
I'm David, and I'd be happy to welcome you at The Other WorkSpace, a coworking space in Budapest. You're more than welcome to message me if you want to know more about my coworking space, you have questions about Budapest and about the places that you should go to or avoid 🙂
About The Other WorkSpace:
Have you ever been to a coworking space?
We have.
We have been to a lot of them actually. And it is not always pleasant. Coworking can be crowded, noisy, and expensive. You can feel like working from an overpriced coffee shop sometimes.
That's not what we want.
After settling in Budapest, I decided to open a coworking space that corresponds to what I was craving for during my office hunt. To make sure that I don't mess up the way I'm explaning what I mean by this, you would have to be here and see for yourself what this means exactly.
I'll try to sum it up.
At The Other WorkSpace, we focus on our members. I want to create a coworking office that is an office, not a café, and at the same time, is a place where you feel at home.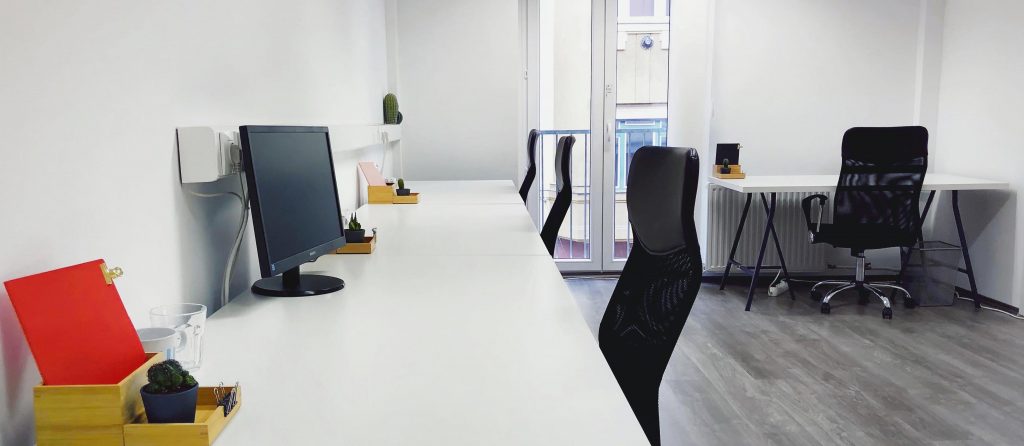 Describing what this means in terms of feelings is hard. Trying to summarize it in bullet points could look like this:
We focus on:
COMFORT
COMMUNITY
LARGE DESKS
AFFORDABILITY
But that's not all there is to it of course.
I do my best to give all the comfort, quiet, and calm, as well as the services and support to create the best possible conditions in this coworking office.
Of course this includes great Wi-Fi, large desks, a calm environment, a spaced out office, and an affordable price.
You get all the amenities that you need and 24 hour access to the office!
b) ONLY USING TWO OR THREE SENTENCES WHAT IS THE WORKING CULTURE IN YOUR SPACE "The Other WorkSpace" LIKE?
The Other WorkSpace is different from most coworking spaces. When coming here, you'll find an office-like feeling where your peers are motivated to work and get their projects done, instead of a cozy café-like coworking space. Don't expect to feel like in a library however, as another point we focus on is the creation of a community among our members!
c) WHAT KIND OF SPACE, ROOMS AND DESIGN DO YOU OFFER? WHAT IS THE DESK LAYOUT LIKE?
The Other WorkSpace is a new / small coworking space in Budapest. We offer dedicated monthly desks for our members. As there are no walk-ins, random people walking around the office, you can safely leave your things lying around, and not worry about what's going to be there when you get back. We have large desks, 24 hours access, on-site security, 1.9 Gb/sec Wi-Fi, Air-Conditioning, free coffee and much more.
d) WHAT KIND OF FURNITURE AND EQUIPMENT DO YOU OFFER? DOES ANY OF THIS EQUIPMENT HAS TO BE PAID FOR SEPARATELY?
The pricing we have includes everything that comes with the office. No hidden costs, no random charges, no over the top complicated pricing structures. Plain and simple is what we like.
The furniture you'll find at The Other WorkSpace is the type that you'll find comfortable. You'll get an ergonomic office chair (no stools here), a large desk (150 x 75 cm), and all other equipment that you'd expect from an office space.
We recently purchased a set of Steelcase Think chairs, which would give you an idea of what to expect 🙂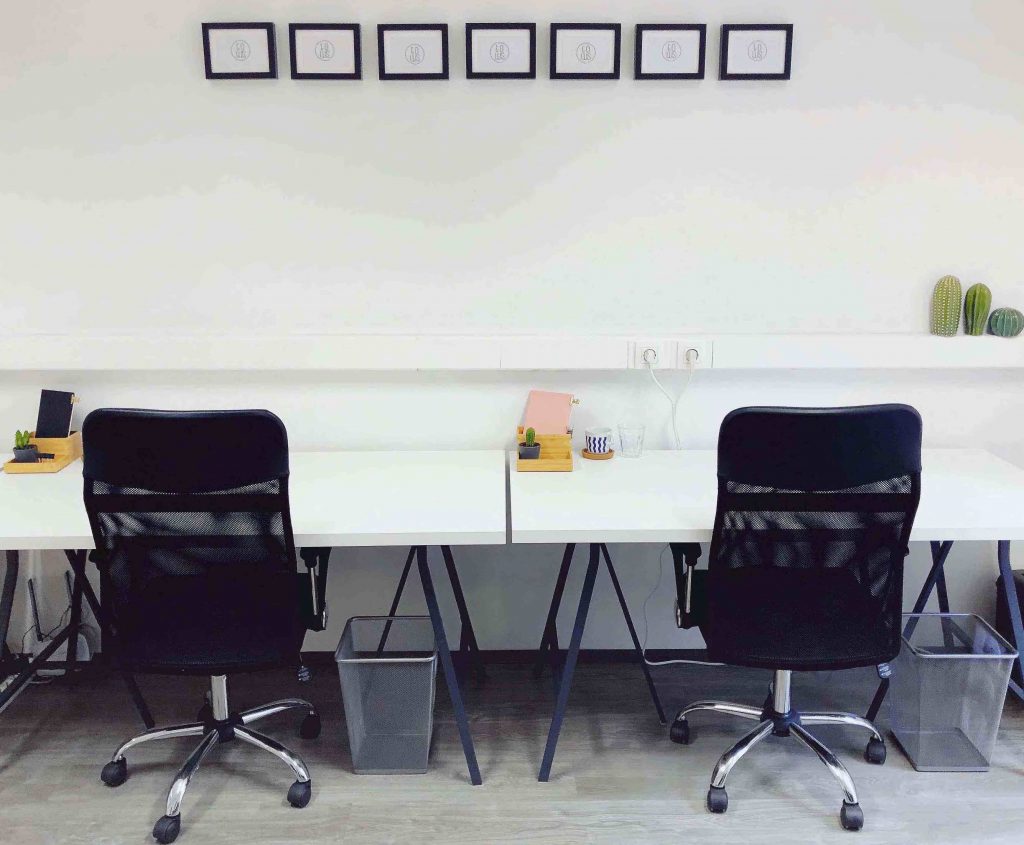 e) DO YOU OFFER EXTRA-SERVICES, WHAT ARE THEY?
What would be considered as an extra-service in many other offices, is included in the membership at The Other WorkSpace.
f) WHAT KIND OF MEMBERS DO YOU HAVE AT "The Other WorkSpace" AT THE MOMENT? TO WHAT PROFESSIONS DO THEY BELONG? HAVE YOU SPECIALIZED IN ANY FIELD OR INDUSTRY?
We're not specialized in any industry, but the environment you'll find in our coworking space is one that is perfect for programmers and designers, who look for comfort, calm, great internet, and spacious desks, among others.
g) PLEASE DESCRIBE THE LOCATION AND SURROUNDINGS OF YOUR SPACE? WHAT IS THE EASIEST WAY (MEANS OF TRANSPORT) TO REACH YOUR SPACE?
We are located 150 meters from Lehel Tér in Budapest, which is a Metro Station on line 3, and where you have busses and trams stop as well. You can easily check it out on Google Maps here: https://g.page/towsdothu.
h) DO YOU HAVE REGULAR EVENTS, PRESENTATIONS, MEETINGS? DO YOU OFFER EVENINGS OR EVENTS ESPECIALLY FOR NEW MEMBERS?
We don't have specific events for new members, but the community in The Other WorkSpace is welcoming and I'll make sure to introduce you to everyone when you get here!
We also go out regularly (every month let's say) with the other members, so you'll certainly get a chance to meet everyone!
Diesen Artikel bewerten:

Nächster Artikel: Steckbrief: Coworking Space Spinnereihof in Kolbermoor bei Rosenheim
Vorheriger Artikel: Ländliches Wohnen und Arbeiten in Gemeinschaft (Rural Coworking)