New Coworking and Meeting Space in Santanyí, Mallorca – Spain
Veröffentlicht am 17. Juli 2015 von admin in Kategorie: CoWorking News International, European CoWorking Directory, List of Coworking Spaces | Trackback URL | Zur Diskussion
Friends of ours moved from Munich to Mallorca to open a Meeting and Coworking Space in Santanyi: Rayaworx (All the best Doris & Rainer !!!)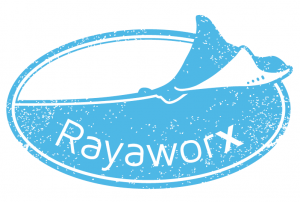 Please briefly introduce yourself and briefly describe your coworking space. How did your space come about, how long is your space in operation now? What was the basic idea?
We came as tourists and searched for a workable Internet connection for urgent projects. Now we are Mallorca-"residents" and offer our coworking space as a digital labor haven in the touristic area Santanyí. For expats like us, who like to network with other professionals in our area. For tourists who extend their vacation by working some days in a coworking space. For location independent professionals relocating their place of work for a month to Mallorca.
Only using two or three sentences what is the working culture in your space Rayaworx like?
Open and interested in other coworkers. We work in a spacious office with 13 desk spaces, only from time to time coworkers use the meeting room as single office.
What kind of space, rooms and design do you offer? What is the desk layout like? Do you offer rooms that are booked and paid for separately?
Rayaworx features an air-conditioned open space with 13 flexible coworking desks (2 standing desks in two different heights) and a 40 sqm meeting room, which offers enough space depending on seating configuration for 10 up to 30 participants in lecture style. The desk chairs are available in two versions for different body sizes and personal preferences, and two ergonomic stools (Swopper). The LED panels in the ceiling provide a pleasant light to work.
The coworking space has an adjoining coffee / tea kitchenette and a reading corner with lots of books about the Internet, digital communications and social media. Groups my book a room of 40 square meters equipped with a projector, flipchart, screen, facilitator's toolbox and whiteboard; also water, tea, coffee and Wi-Fi included (minimum reservation of 2 hours). It is also possible to book the entire space (180 sqm) over the weekend on request.
What kind of furniture and equipment do you offer? Does any of this equipment has to be paid separately?
Included in the coworking tariffs is the fair-use-use of printers, Internet (WiFi), scanner, coffee and drinking water. If necessary, additional LED spotlights can be used free of charge.
Do you offer extra-services, what are they?
We are planning to offer rental bikes for a short visit to the beach during the day.
What kind of members do you have at Rayaworx at the moment? To what professions do they belong? Have you specialized in any field or industry?
Currently German residents cowork in the space, looking forward to travelers or monthly location-independent professionals as colleagues. The current coworkers are service providers with creative, software consulting and tourist focus. We attach no thematic focus for the space as we like to strengthen trans-national and cross-sectoral cooperation and inspiration.
Please describe the location and surroundings of your space? What is the easiest way (means of transport) to reach your space?
Leaving the airport Palma de Mallorca (PMI) by car you will be asked: "Palma or Santanyí"? We choose the small town at the end of the motorway and well-maintained country road in the south-east of Mallorca. In Santanyí the coworking space is located close to the center, the market stalls on Wednesdays and Saturdays just a block away. There are parking spaces in walking distance (3-minutes walk) further south of the space's location. The bus stop (towards Palma or to the coastal villages) is a 10-minutes walk away.
Do you have regular events, presentations, meetings? Do you offer evenings or events especially for new members? If so, please list times and dates.
We are available every week from Monday to Friday from 9am to 7pm to make interested people familiar with coworking. Especially on market days (Wednesday and Saturday) we talk to people passing by about coworking, networking, and how the vacation can be extended with coworking days. In addition to workshops ("#Rayaworxshops") we also host a networking meetup for business folks in Santanyí every first Monday of the month. Our event overview can be found here: https://www.rayaworx.eu/termine.html (Currently in German)
Diesen Artikel bewerten:

Nächster Artikel: CoWorking News is back after the summer break
Vorheriger Artikel: Steckbrief: Smartvillage (Coworking in München)