Free Coworking: Giving and Taking with Respect!
Veröffentlicht am 3. April 2015 von admin in Kategorie: CoWorking Basics, Konzeptionelles, CoWorking Kultur, CoWorking News International, Meinung | Trackback URL | Zur Diskussion
There is a lot happening in Free Coworking at the moment. Two articles on fastcoexist. com and fastcompany.com respectively sparked a lot of interest. The first article dates from the 29th of January 2015 on the Swedish Free Coworking Project Hoffice, the second from the 2nd of April 2015, on Several Free Coworking Projects where you pay with Social Capital.
In the last article, the question is raised whether Free Coworking is really free (whatever free may mean in different contexts (money, beliefs etc.)?
As I have been asked this question many times before, since writing my first article on Free Coworking in 2012, I like to give another answer which goes beyond what I wrote in 2012. (Only trust, openness, dedication, patience, fairness, sweat, fun and love will lead to "Free Coworking").
Today I like to offer a perspective that I believe also leads to Free Coworking:
Giving & Taking is not always easy. If you give and someone else takes, and provided you are both aware of the process, you make a connection. If you are not aware of it, you do not, and on some level  – something is lost.

 If you give respect, that is easier, because chance is the other person will notice. You make a connection.

 Chance is you will also receive respect at some point in return.

 Once we both have a concept of respect, we can give and take responsibly.

 If you give with respect, the other can receive with respect.

 Free Coworking is giving and taking with respect. For Free!
I am very interested to hear what you think about this and I like to suggest that we use the Free Coworking Logo with this addition "Giving and Taking with Respect!"  in the future: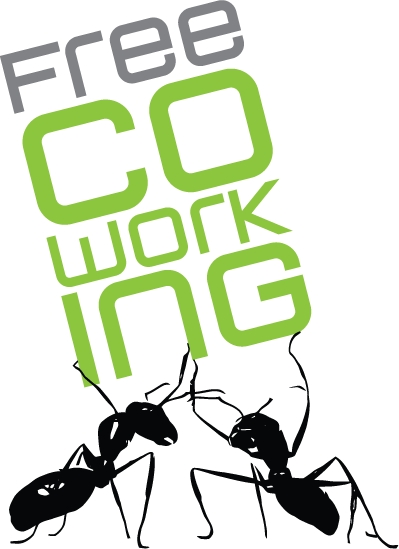 Giving and Taking with Respect!
Please join the discussion here and in the Free Coworking Facebook Group.
Diesen Artikel bewerten:

Nächster Artikel: CoWorking News turns 6 today!!! We look ahead to 2040!!!
Vorheriger Artikel: Great things happening in the Facebook Free Coworking Group