Great things happening in the Facebook Free Coworking Group
Veröffentlicht am 1. April 2015 von admin in Kategorie: CoWorking News International, Free Coworking Directory | Trackback URL | Zur Diskussion
Two of the leaders of the Free Coworking movement just posted in the last two days 1) an amazing milestone and 2) a very important contribution. Ronald van den Hoff, who runs Seats2meet, has just sold the millionth seat (30th of March 2015) through his company. At Seats2meet, you can work for free, by paying with social capital.
Lori Kane has just published her book: Reimagination Station: Creating a Game-Changing In-Home Coworking Space. In her book she describes the impact of starting a free coworking space in your own home on "yourself, housemates, neighbors, neighborhood, city, and your region".
The fact that Lori and others are clearly onto something is well documented through the recent interest in the Swedish free coworking project Hoffice.
Link up with other people interested in Free Coworking via the Facebook Group and post your free coworking news, ideas, projects etc., like Ronald and Lori did.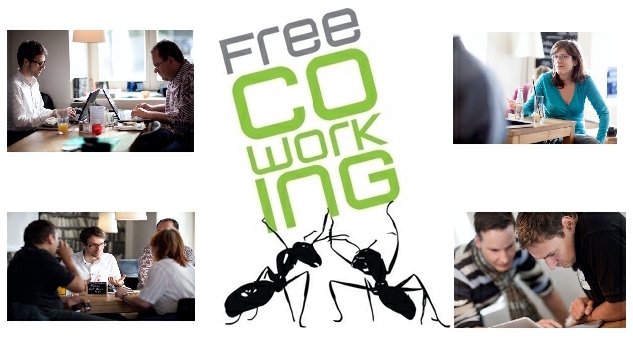 Diesen Artikel bewerten:

Nächster Artikel: Free Coworking: Giving and Taking with Respect!
Vorheriger Artikel: CoWorking News setzt CoWorking-Starter Verzeichnis 2015 neu auf