Post #coworkingday and #coworkingweek to promote "Coworking Week" and "International Coworking Day"
Veröffentlicht am 31. Juli 2014 von admin in Kategorie: CoWorking Calendar, CoWorking Events, CoWorking News International, Free Coworking Directory | Trackback URL | Zur Diskussion
Only 4 days until the beginning of Coworking Week (4th – 9th of August 2014). There are so many events already planned or being planned at the moment.
Share these events with others, make them visible.
One excellent way to do this is to twitter with the hashtags #coworkingday (for International Coworking Day) and #coworkingweek (for Global Coworking Week).
Most events will be free, so everybody can join. CoWorking News and Free-Coworking.org are helping you to promote these events by showing them for example in the Open International Coworking Calendar, On the Free Coworking Map, on "Daily Free Coworking News".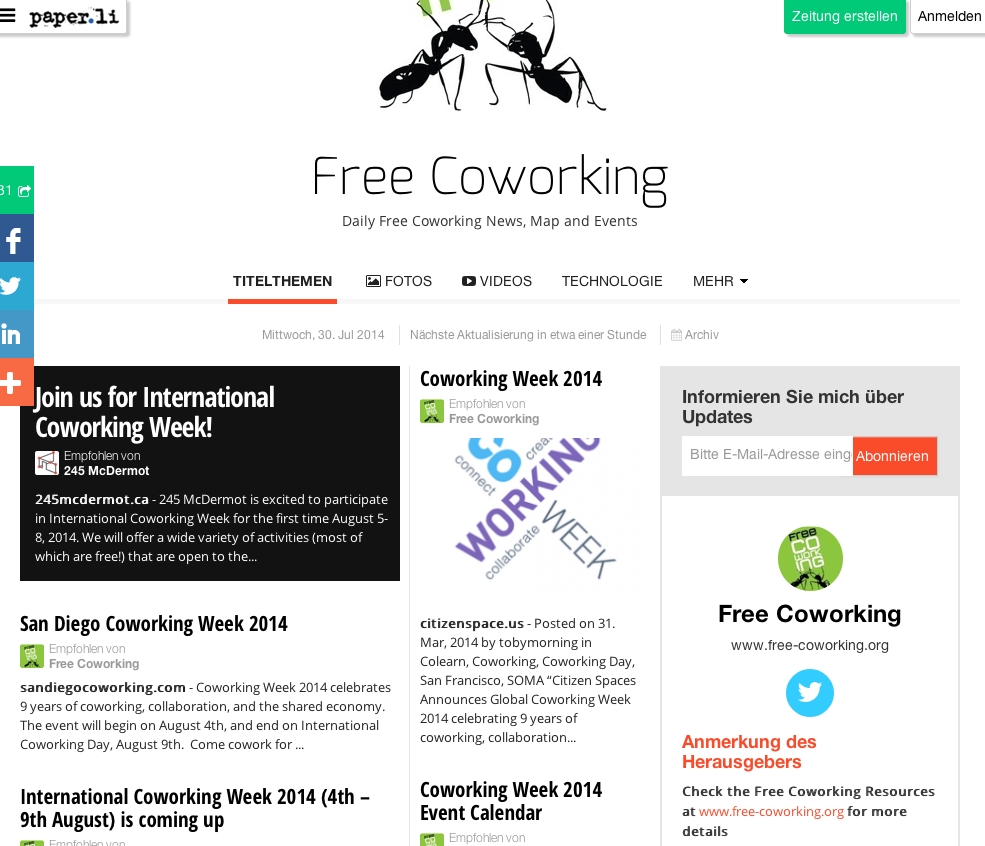 As an example you can click here three editions of our "Daily Free Coworking News":
Friday 25th of July
Tuesday 29th of July
Wednesday 30th of July
Any more questions about free coworking  please refer to our resource page: Free-Coworking.org
Please spread the word for free coworking and the International Coworking Day so that more and more social capital will attract more financial capital!!!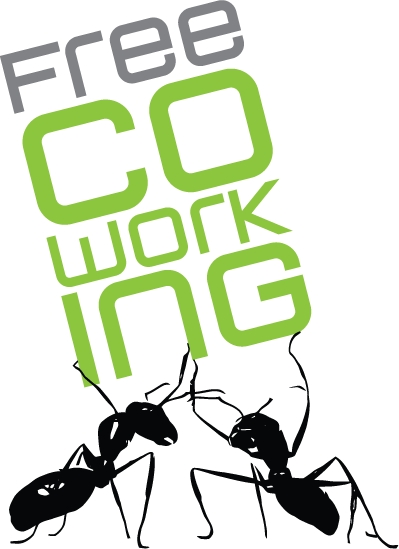 Diesen Artikel bewerten:

Nächster Artikel: Gruppen-Coaching "Integrierte Veränderung" auch für Coworker interessant
Vorheriger Artikel: International Coworking Week 2014 (4th – 9th August) is coming up