International Coworking Day: The Closest Friday to August 9th
Veröffentlicht am 19. Juli 2013 von admin in Kategorie: CoWorking Calendar, CoWorking Events, CoWorking News International | Trackback URL | Zur Diskussion
Following the great work of  Brad Neuberg (Setting up the Spiral Muse Coworking Group, 9th August 2005), Beth Buczynski and Angel Kwiatkowski (Remembering this day on 9th August 2011), CoWorking News and Free Coworking are inviting everybody to celebrate the International Coworking Day, as from now on, on the Friday closest to August 9th! Is it not great and very appropriate that the next 9th of August (this year, 2013) also falls on a Friday! Friday is a perfect day to celebrate and it is also a great day to spread Coworking by offering for example Free Coworking Fridays.
The next "International Coworking Days" are therefore scheduled for:
Friday 9th of August 2013
Friday 8th of August 2014
Friday  7th of August 2015
Friday  12th of August 2016
Friday 11th of August 2017
Friday 10th of August 2018
Friday 9th of August 2019
Friday 7th of August 2020
Friday 6th of August 2021
Friday 12th of August 2022
etc.
We hope, that you like the idea and start now to plan and spread your International Coworking Day event for Friday, 9th of August 2013. Follow others, that have already done so and enter your event and space for this special date in the Open International Coworking Calendar and Free Coworking Map respectively. Let us make the "International Coworking Day" a great event, for everybody to see and join!!!
Time zones for Open International CoWorking Calendar
Berlin | New York | Los Angeles | Beijing |
Berlin
New York
Los Angeles
Beijing
We think that this is great and we therefore like to encourage you to enter more free coworking offers, so everybody can benefit.
Free Coworking Map

Any more questions about free coworking and how you can enter your space and free coworking event please refer to our resource page: Free-Coworking.org
There is also a Facebook group you can join.
Please spread the word for free coworking so that more and more social capital will attract more financial capital!!!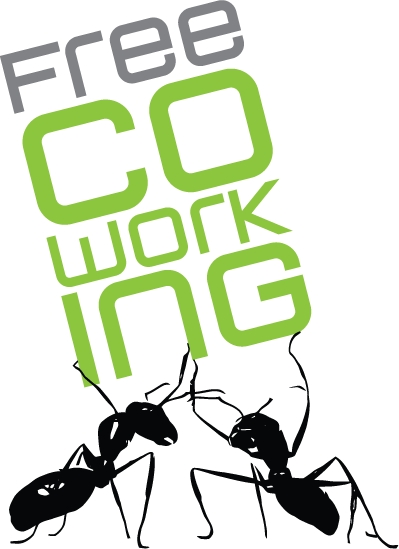 Diesen Artikel bewerten:

Nächster Artikel: US Library joins others in developing Free Coworking with Digital Commons in Washington, DC
Vorheriger Artikel: Update (13) Free Coworking Map: New Offers (11), Total Now (246)