How Coworking can get massive inspiration from the success of Linux and Wikipedia
Veröffentlicht am 30. Januar 2013 von admin in Kategorie: CoWorking Basics, Konzeptionelles, CoWorking News International, Meinung, Studien und Trends, Videos | Trackback URL | Zur Diskussion
Many people regard Linux today as the most successful operating system in the world. Just a few facts: Google, Facebook, Amazon, Twitter, Ebay etc. run their systems on Linux. 90% of today's 500 fastest supercomputers run some variant of Linux, including the 10 fastest. That is what I call a success story!!! And the special thing about Linux: It is free and open source! But Linux does not stop there. You will find Linux in new televisions, in car entertainment systems and in telephones. This month saw the premiere of the Ubuntu Smart Phone Operating System at CES in Las Vegas. And Ubuntu (you guessed it) is based on Linux and it stands for: "the belief in a universal bond of sharing that connects all humanity". And of course this is what Linux, Wikipedia and Coworking are all about!
When we started last year with our forecast that coworking would evolve more and more into free coworking, we based our view largely on implicit factors  and assumptions. Now with the success of Linux and other projects like (the biggest and also free encyclopedia) Wikipedia, we can also point at those overwhelming facts and explicit factors. Our economies are changing, and the way we work and develop products is also following that direction.
"Infrastructure" or "Back bones" like operating systems and common knowledge are most successful when they are free to use! Linux and Wikipedia (with over 470 million unique visitors monthly) today very convincingly prove that point . I conclude that coworking has many good reasons to follow that example, as developed in 2012 in our series on free coworking. [For those not familiar to the concept of free coworking I like to refer to our resource page and the mechanism of how social capital attracts financial capital.]
Similar to the source code of Linux, there is a source code for coworking: Collaboration, openness, community, accessibility, and sustainability! 2013 will be a very important year to spread this "source code" of coworking further across the globe. Join the "Free Coworking Facebook Group", enter your free coworking offer in the directory, get involved in spreading the word for coworking and free coworking! Let the free coworking ants, be seen in more and more places!
For more information refer to www.free-coworking.org.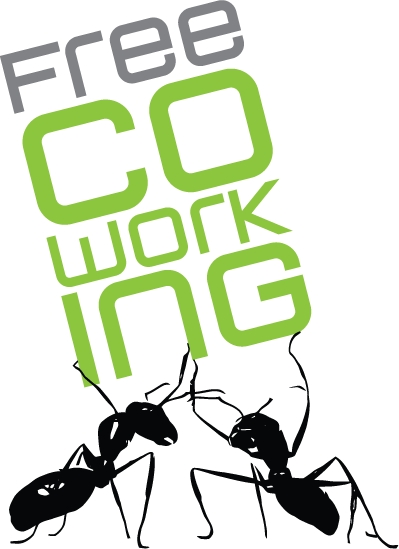 For reference have a look at the Google graphs for the growth of coworking and free coworking:
Diesen Artikel bewerten:

Nächster Artikel: Free Coworking Desk for 1 Year in Belfast, Ireland
Vorheriger Artikel: CoWorking News wishes you Merry XMAS and a Happy New Year 2013!!!