Rural Coworking in Northern Norway
Veröffentlicht am 25. Oktober 2012 von admin in Kategorie: CoWorking News International, European CoWorking Directory, Praxisberichte, Beispiele, Best-Practice | Trackback URL | Zur Diskussion
We received some very interesting information about rural Coworking in Northern Norway, that we like to share with you: The community of Dyrøy (Norway, Troms) has about 1000 inhabitants during the year – in summertime and some parts of the winter about 500 cabin owners live in Dyrøy.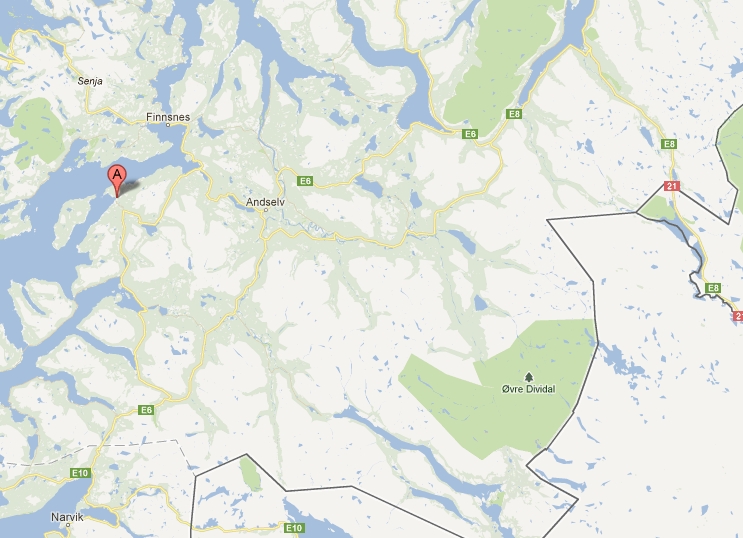 The community has its own development division – Dyrøyseminarsenteret KF – which amongst other things is working on the issue of place-independent work. Like many communities in rural Norway, the area faces quite a  big challenge concerning the amount of inhabitants due to increasing centralization. They are working on ways to combine work and private life which makes it possible to live the Norwegian way of life in the High North.
Fiber-optic communication is possible from every house and cabin in Dyrøy, which is the prerequisite for place independent work and study. The project "Stedsuavhengig arbeid" (place independent work/coworking) started in 2009, and has now reached phase 3. Two important goals are achieved so far :
1. Opening of the "Kontorhotell" (office hotel) in Dyrøy, Brøstadbotn. Here you can rent a work station or office for days, weeks or months. Internet booking is now possible from this website: www.stedsuavhengig.no.
2. There is now a National hub for "place independent work", on the same website. It promotes "place independent work" and coworking, in social media, in seminars/conferences and by video meeting. It provides information and consultation for employers and employees who want to try a coworking model in their business.
For more information on this project please refer to the European CoWorking Directory.


Diesen Artikel bewerten:


Nächster Artikel: Playlist zum Entrepreneurship Summit 2012 in Berlin: Eine neue Kultur mitgestalten
Vorheriger Artikel: Steckbrief: Heimathafen Wiesbaden