Support "Free Coworking" by becoming a "Free Coworking Sponsor"
Veröffentlicht am 4. Mai 2012 von admin in Kategorie: CoWorking Basics, Konzeptionelles, CoWorking Kultur, CoWorking News International, Free Coworking Directory | Trackback URL | Zur Diskussion
There are so many ways in which you can become a "Free Coworking Sponsor". Up to now for example you could as  a "paid coworking" space operator start to offer "free coworking" alongside your paid offer. All you needed to do was to enter yourself in the "Free Coworking Directory" (Input, Output).
Of course this option was also open for everyone who wanted to organize a jelly or for anyone who wanted to start a "free coworking space". By ticking the right box for the  "Type of  Free Coworking" you wanted to offer ("Mixed (Paid & Free Coworking)", "Pure (Free Coworking only)", "Coworking Grants/Sponsored Coworking for some users", "Free Basic Use (Extra services charged)", "Free Coworking Event/Jelly" or ("Free Coworking Starter") everyone could identify your offer straight away. This process was very valuable and will stay in place!!!  But we like to add something!!!
NOW some people might have thought or think that "free coworking" is a great idea but did not know how to start or how to finance "free coworking". We like to help and to support you in raising money for "free coworking". That is why we start the "Free Coworking Sponsorship". The basic idea behind the sponsorship is that we like to raise and attract additional money to "free coworking".
There are two groups of people that we particularly like to attract as "Free Coworking Sponsors". Firstly bigger companies! Why should bigger companies get involved? Because it is the "dream team process" that we like to demonstrate and bring into the companies. What is the "dream team process"? To be productive and happy you have to be able to say yes to everyone in your "team and environment" from the bottom of your heart, including yourself. In many instances this will require an evolution for everyone involved. But once the team starts to evolve it does not take very long for it to become a "dream team". Imagine the experience of working in a "dream team" once! This is great, but imagine you can do it again. Another day another "dream team" is going to form and more people are going to learn what it takes. And this goes on and on and everyday more people understand how "dream teams" are formed and how they operate. This is not only something that we like to demonstrate with "free coworking" but something that we think we can "export".
So how can bigger companies get involved? Via Paypal we like to collect your donations or sponsorship money. If you do not have a Paypal Account yet just drop us an email. If you do have a Paypal Account you can send us your "Free Coworking Sponsorship" money to our Paypal Account (redaktion@coworking-news.de). What do we want to do with the money? Ideally you tell us what you like us to do with the money! For example you like to sponsor a "free coworking space" in a particular geographic area. Your wish is our desire! We set up the means of communication so that the money will find its recipients the way you intended. Note: We will offer our service "free of charge"!!! The only cost incurred in the process will by the transfer charges of paypal.
The other group of sponsors we like to attract are the coworkers!!! You are a coworker and you think that other coworkers would benefit from "free coworking" but you do not know how and who you like to sponsor. By sending us your sponsorship money (see paypal process above) we can set up an application process for coworkers around the globe. Depending on the amount you donated we can let you decide who should get the money or we decide for you – whatever is more appropriate.
Yes, companies and coworkers get involved!!! Become "Free Coworking Sponsors" to spread free coworking, so that more and more people can benefit from free coworking and the "dream team process"!!! Thank you!!!
For more information on free coworking please refer to the resource page we have set up for this purpose.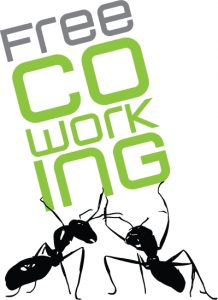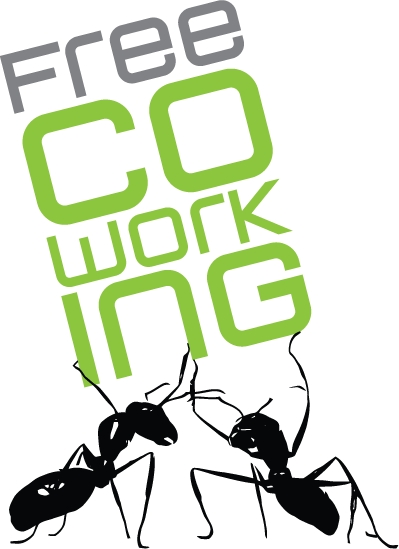 Diesen Artikel bewerten:

Nächster Artikel: Add your skill-oriented-network to the "Free Coworking Skill Sharing" (Today): CocoaHeads
Vorheriger Artikel: Transition from "Paid Coworking" to "Free Coworking" (Part1): Sponsored Coworking