Free coworking stresses the importance of community building and social capital
Veröffentlicht am 10. April 2012 von admin in Kategorie: CoWorking Basics, Konzeptionelles, CoWorking Kultur, CoWorking News International, Meinung, Videos | Trackback URL | Zur Diskussion
Already one of the great fruits of the widespread discussion on free coworking is the acknowledgement that paid coworking has lost its bearings in many instances. Alex Hillman on his blog dangerouslyawesome puts it like this: "MANY paid coworking spaces aren't differentiating themselves from business centers and aren't keeping in line with the coworking core values. Social capital is often missing from the exchange between the provider and the member." I fully agree with Alex!!!
To address these aspects  free coworking stresses the importance of shared/common projects of the coworkers, social capital and community building. In this article I like to look particularly at the last two namely community building and social capital.
Up to now community building in coworking spaces has largely if not exclusively been the task of the coworking space operator or manager. This is and was fine in a time where coworking was just starting up and developing. In Germany for example in 2009, when coworking started to spread across the country, many coworking operators felt as if they had "invented coworking" themselves. While this was always said with a smile, there was some real truth in it. In those days and in many instances today coworking space operators were and are still pioneers. It was normal that they would take care and focus on community building in their individual spaces.
But times have changed and things have developed a great deal. With several hundred coworking spaces worldwide now, there is a huge knowledge base now that every new operator can draw upon. On top of that there is now a wonderful physical network of spaces worldwide that did not exist before. Now coworkers can travel through the world and they will find a coworking space in nearly every major city of the world. With this network in place I believe there should also be a shift in terms of  community building in coworking.
Now the coworkers themselves should become more active in community building. This community building can take various forms. One aspect can be in carrying out various jobs within the space itself as is done in the free coworking model of Gangplank. One task or role here is called "the anchor" (see video below).
Another task of community building should take place on the internet. It is very easy, there are many facebook groups on coworking or meetup groups already. But the focus of these groups is largely local and limited by the functions that facebook or meetup offers. For free coworking to develop we need an infrastructure that is owned and developed by the coworkers themselves. Fortunately we have already started a tool which we like to develop with everybody who feels that coworkers themselves should be more active in community building. The tool is the "Free Coworking Skill Sharing". With its latest development we particularly focussed on team building, which we believe is essential for the spread of free coworking.
Coworkers, get involved!!! Now is the time that coworkers themselves should take more responsibility for their communities. In the great wikipedia article on community building, Lew Feldstein is quoted as follows:"We must learn to view the world through a social capital lens" … "We need to look at front porches as crime fighting tools, treat picnics as public health efforts and see choral groups as occasions of democracy…". I like to add:"We should see coworking spaces as places for vital social exchanges and a base for a new sustainable economy."
For more information on free coworking, please refer to our resource page.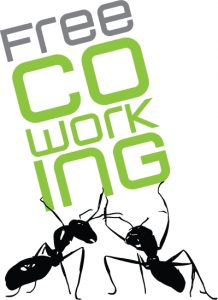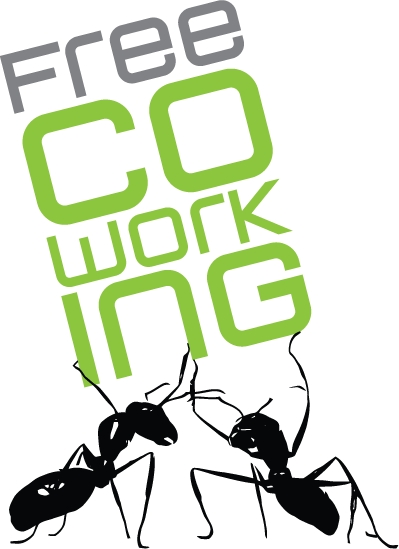 Diesen Artikel bewerten:

Nächster Artikel: Free Coworking: Let us talk about "barriers to entry"
Vorheriger Artikel: Steckbrief: URBANHOUSE, Wiesbaden