Ronald van den Hoff explains the Seats2meet "Free Coworking" concept
Veröffentlicht am 14. Februar 2012 von admin in Kategorie: CoWorking Kultur, CoWorking News International, Free Coworking Directory, Meinung | Trackback URL | Zur Diskussion
We are very happy that a number of coworking space operators have already commented on our "Free Coworking" Campaign and joined the "Free Coworking" Facebook group. One of them is Ronald van den Hoff (Author, Co-Founder and Trend Strategist of Seats2meet). Here we like to present his comment in full, he posted on CoWorking News:
"Let me indulge you with some background how we set up the operation of our Seats2meet.com co-working concept and dealt with the free co-working business model:
S2M Workspace is an open portal available for everyone to offer their workspaces to professionals from within or outside their organization. The seats owner (the corporate company) can choose to offer seats free of charge or against a fee.
The most important aspect regarding S2M Workspace is to provide visitors an insight into the knowledge of other visitors present at a S2M Workspace location. We ask our guests to identify their expertise when reserving a workspace. This allows us to match the total knowledge available in the network to those who are in need of this knowledge. This is how we bring the supply and demand of knowledge together. Therefore, the choice regarding the location to work at will no longer (only) be dependent on geographical preferences, but on the knowledge and skills available at the location.
Seats2meet.com branded locations however (located in area's with a heavy S2Mworkspace 'traffic'), even provide workspaces with Wi-Fi, lunch, coffee and tea (for free!) in exchange for knowledge and adding value to the value network. In that way there "ain't no such things as a free lunch" . We strongly believe in the power of social capital because this stimulates and strengthens the aforementioned value networks.
Around the central coworking space/lounge there are, depending on the location, between 5 to 25 meeting rooms (between 2 and even up to 200 pax). For seats in these meetingrooms we charge traditional currency per seat per hour.
However, we do not want to limit ourselves to just facilitating a great conference experience. We aim to connect those (traditional) organizations that organise meetings at our locations to the independent professionals in our value network, who can be found in the central co-working area . Together they create new coorperation, projects and (new) value. By providing insight into the knowledge that people have, we can aid in steering towards the relevance of the unexpected encounter (serendipity). This is why meeting at Seats2meet.com is more that an experience, it becomes a transformation towards a new way of working, a new way of collaboration and thus value creation.
This serendipity works out very well, so traditional companies are 'fighting' to reserve meeting rooms and to connect with the co-workers (self enterprising professionals as we call them). Virtual dashboards and bulletin boards are available to support this process. We make more than enough real money to enhance the growth of social capital, which strengthens again are traditional money stream and so on…
Also, since SEP's are very well connected and create a lot of buzz, we no longer need sales/marketing/pr/reservations staff and so on, meaning that our operational costs are a fraction of traditional meeting/conference centers as those functions/tasks have been taken over by the community.
On the real estate side we convince real estate owner to a profitsharing deal instead of a traditional rental contract.
We have been growing the last year here in Holland from 2 to 15 Seats2meet branded locations, and to over 45 workspace locations, offering close to 2000 seats. We offer the knowledge and reservation and collaboration software free of charge to anyone who wants to join the S2M operation. Only commercially rented out seats are commissionable with a small fee to keep the system up & running. Next month we are opening up in Belgium and Egypt…
Closing remark: I am 58 years old, have been an entrepreneur for a long time, managerial trained in all traditional economics laws, models etc. and it surprises me every day how well the combination of asynchronous reciprocity (combination of traditional money and social capital) works!"
Thank you very much Ronald van den Hoff!!! If you like to know more about Free Coworking have a look at our "Free Coworking Resource" page and join the Group!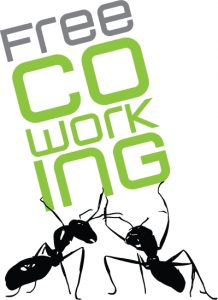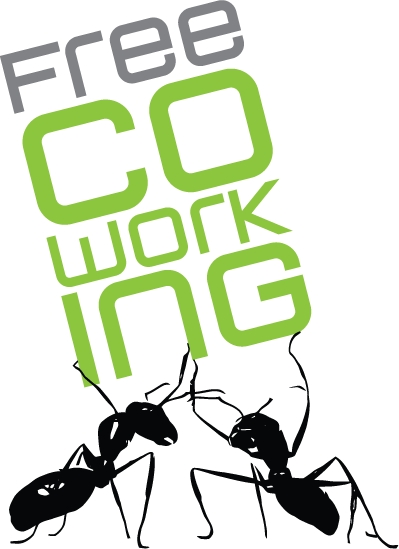 Diesen Artikel bewerten:

Nächster Artikel: "Free Coworking" could be like a "Toyota Production System" of Coworking
Vorheriger Artikel: CoWorking News starts first "Free Coworking Directory" for Coworking Spaces and Coworking Events