"Free Coworking": Reply to Jay Thomas (Coworking Space Operator)
Veröffentlicht am 9. Februar 2012 von admin in Kategorie: CoWorking Basics, Konzeptionelles, CoWorking Kultur, CoWorking News International, Funding, Meinung, Zitate | Trackback URL | Zur Diskussion
First of all a big thank you to Jay for his great comment and very valuable points concerning the introduction of "Free Coworking" in an already running coworking space!!! I am taking the unusual step to reply to his comment in a blog article, because I believe many people are interested to join the discussion.
I have the utmost respect for every coworking space operator. Building up a community is an extremely challenging task and an amazing achievement to sustain and even develop it!!! I know what Jay is talking about  having started coworking in Munich with events like weekly coworking in a pub or the coworking business lunch.
Regarding Jay´s first point: "First, lets talk about "Capital", the only way companies would give us money to offset our members cost would be if the members met certain skills & qualifications." To start, "Free Coworking" I believe will mainly spread from coworking spaces already running, a space like Jay´s. There is a community in place consisting of members usually with high skills and enough capital otherwise they could not afford the coworking space desk and services they pay for. These coworkers for one could attract and finance "Free Coworkers" on a project basis. So in that model, it would be the "established coworker" who would offset the cost for the "Free Coworkers" in his/her team.
Jay: "Now if you put those barriers in place, were in essence becoming a group temp agency. Our job as Coworking owners shouldn't be to find work for our members, its to provide a productive/cost efficient solution to individuals & companies who need to get things done."   Partly, I answered to this already above. I fully agree that "Free Coworking" should not burden or challenge coworking space operators even more. On the contrary I believe in the long run they will be able to manage their work more efficiently and more profitably. How is that possible? Firstly, it is not the space operator who needs to find the work for his/her members. I see "Free Coworking" based on a virtual platform largely as self-organized. It is not the space operators who put barriers in place, but the project requirements set out on the virtual platform. Space operators regarding "Free Coworking" will only have to manage the desks and meeting rooms. It is only in the area of "paid coworking" where community management will remain key and the major challenge.
Jay:"To your point of Social Capital to attract Financial Capital is ok, but then we become a recruiting company." Again, some answer above. I see a virtual platform as mentioned above as key to the setting up of new projects (for new and established coworkers) and the running of "Free Coworking". Without this platform, "Free Coworking" does not make any sense to me. Therefore it all hinges on a platform that is acceptable and owned by all coworking spaces offering "Free Coworking". One element of ownership is the process of "decision by consensus" as described at the bottom of this article. The second is of course financial participation if investments become necessary or revenues are generated. When and how this is set up depends largely on everybody who wants to use and support this virtual platform. Again, the process of "decision by consensus" will be key to achieving such a commonly developed, run and owned platform. To start the process several "Free Coworking Resources" are already in place. Now it is up to the spaces and coworkers to use and develop them further.
Jay:"All in All, I think your undervaluing our role in the co-working community." Certainly not!!! On the contrary! I think coworking operators, managers, space hosts, community managers etc. are the pillars of coworking. Without them, there would be no coworking!!! On the other hand, without coworkers, without coworking values and the energy of everybody interested and active in coworking, the building or community would be incomplete.
Jay:"However, I do respect the idea [of Free Coworking]. I just think it needs to be further developed. Keep thinking and keep up the good work!" Again, huge thank you Jay for your contribution!!! I hope many people will follow your wonderful example and join the discussion. As mentioned above, I believe the process of "decision by consensus" or in this context "development by consensus" will be key. We need a sound base and consensus for the development of "Free Coworking".
Please everybody interested get involved, join the discussion, start your local "Free Coworking Campaign" to connect with coworkers in your area. Coworking and Free Coworking belong together. Both have the same values "Collaboration, Openness, Community, Accessibility, and Sustainability".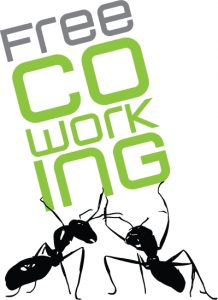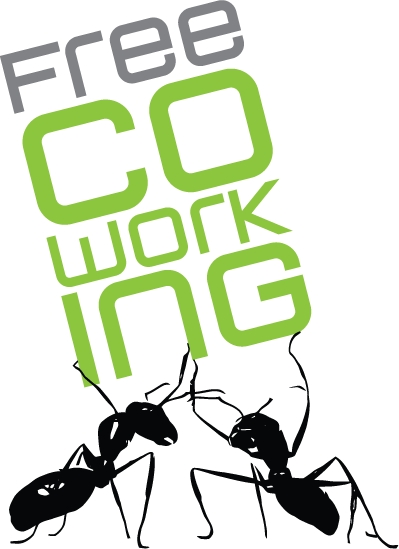 Diesen Artikel bewerten:

Nächster Artikel: Gangplank in Chandler, Arizona offers "Free Coworking"
Vorheriger Artikel: "Free Coworking": A "Facebook" developed, run and owned by the Coworkers