"Free Coworking": A "Facebook" developed, run and owned by the Coworkers
Veröffentlicht am 8. Februar 2012 von admin in Kategorie: CoWorking Kultur, CoWorking News International, Gesellschaftliches, New Work, New Life, Meinung, Praxisberichte, Beispiele, Best-Practice, Services und Unterstützung | Trackback URL | Zur Diskussion
To spark a few emotions at the beginning, I like to look at the currently largest social network "Facebook". By closer examination you find out, that it is already run to a large extent by the users. The obvious one: Content. I guess no discussion on that one.  Another example: Support. According to a german site, it is not possible for Facebook to provide a contact form or direct email support. The explanation:  With 750 million free users, the company could not finance such a service. Well, what is the solution? People have to collaborate and support each other :-)) I leave it at that as an introduction because this article is not really about Facebook, it is about "Free Coworking" and the way Coworkers can connect on a common platform!
On launching the "Free Coworking" Skill Sharing Tool, I notice a reaction by many people that has something, for one, to do with the Apple Analogy I described in another article. If you get a service offered for free (like the free  apple), people will automatically think, here is someone who wants to use me to further his business. To make matters worth we live in a time of Facebook and Mark Zuckerberg. People are fascinated by a "winner takes it all" culture. I guess many people think why should they support "a simple idea" which potentially could bring large benefit to one or a small number of people. An idea which is so obvious and in my believe the "core" idea of coworking. Collaboration on a common platform.
In practice, up to now (in "paid coworking"), this platform is a coworking space and not a virtual network. In that sense, "no danger" of the "Next Facebook". But when it comes to a virtual coworking platform potentially with a global relevance, many people, I believe, think "Facebook", "Money", "Power".
Facebook by the way, is a very good example to show how (a kind of) social capital (Social Media and User Content) attracts financial capital. But Facebook is not a platform for collaboration, it is a platform of expression. I developed this idea in the article (How to transform coworking from expression to collaboration). We now need a common platform, based on our own infrastructure, to collaborate otherwise coworking will not evolve. Coworking would remain something about a cheap flexible office where people go to work by themselves drinking coffee and having a chat.
To me,  what coworking is really about, is collaboration on a common platform, a platform that is physical and virtual. These virtual platforms do not exist or did not work up to now, becauseI believe  many people fear a "Facebook for Coworkers" in which they do not have a stake.
To me, that makes perfect sense but I think as cultural creatives, it is easy to change that.
Now I like to come to the second point: Developing and owning of a social network. Facebook, for example,  will never be owned by its users, because it is a corporate company. Going public will not change that because financial institutions and profit maximisation will always control Facebook.
"Free Coworking" should be different and I invite everybody to become an owner and developer of it.
Support "Free Coworking" by spreading the word, starting your local campaign, by developing new tools for all coworkers in line with the principles and purpose set out above. Discuss and develop these ideas on Facebook, the Google Coworking Group etc.
And most importantly enjoy coworking!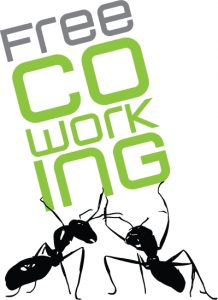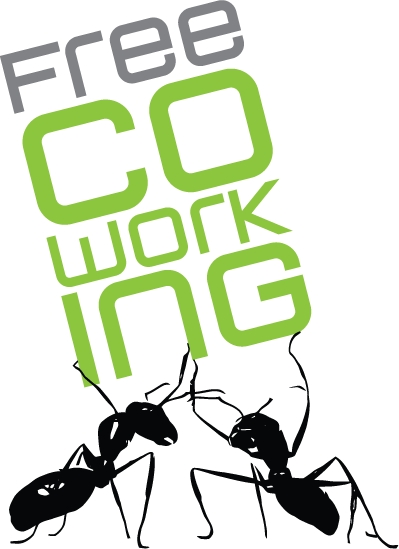 Diesen Artikel bewerten:

Nächster Artikel: "Free Coworking": Reply to Jay Thomas (Coworking Space Operator)
Vorheriger Artikel: Creative Environments for Coworking (Part5): St. Neots Creative Exchange