"Free Coworking": A "Free Apple" Analogy
Veröffentlicht am 6. Februar 2012 von admin in Kategorie: CoWorking Basics, Konzeptionelles, CoWorking Kultur, CoWorking News International, Meinung | Trackback URL | Zur Diskussion
What would you rather have, a "free apple" or a "paid apple"? By the way, I am talking about the fruit not the products from Steve Wozniak and Steve Jobs ;-). I once had a box of apples that was left over from a conference. I could not take the box home, so I thought it would be nice to give the apples away. I went outside to offer the apples to the people walking by. What do you think how many people were happy to receive a fresh apple for free? I was very surprised, not many! I guess if you think about it, it is not very surprising, though I find, there is a good point for evolution here.
The way we usually act towards strangers or something new is with suspicion. Is this a "poisoned apple"? Why do we think that? Because we are usually brought up this way. If someone gives you something for free, he must have an ulterior motive. And this is usually true, but it does not have to be a bad thing. If you understand the motive of the other person and you can go along with it to enter into a win-win situation that can be Ok. Concerning "Free Coworking" I have some benefit from it, because it sets the "law" of social capital in motion. When I promote and develop something like "Free Coworking", provided it is good and beneficial for others I will receive some return from it. This might be a social capital return or a financial capital return. And it is precisely this process that I am trying to promote with "Free Coworking". The benefit or return is not just for me, but for everyone involved. By entering your name and skills/projects in the "Free Coworking" Skill Sharing not only you, but everyone involved has an immediate return and benefit. You can easily and effectively promote and share your skills now with everyone on the open spreadsheet.
This is a new kind of economy. I would call it a connected economy. This means you are and feel connected to your fellow coworker. Because your are connected and share the same values, there is no problem to accept the "free apple". It is only when you are not connected that you prefer the "paid apple". The "paid apple" system though has a major drawback. It promotes distrust and alienation. It hinders creativity and free exchange of ideas, products & services. Instead of growth it produces more and more fake financial and fake social capital.
This is why "Free Coworking" (connected and open)  is more sustainable and more effective than "Paid Coworking" (fewer connections, less open). It is therefore my strong conviction that we have to evolve coworking from the "paid system" to the "free system" as soon as possible to reap the real benefits for coworking and our society as a whole.
Act today and start your local "Free Coworking" Campaign. We now have a "Free Coworking Resource" page to support you in this endeavour. "Free Coworking" is not against "Paid Coworking", "Free Coworking" is just the next step in the evolution of Coworking.
A free economy is a connected economy. Only if you are connected, can you receive services for free.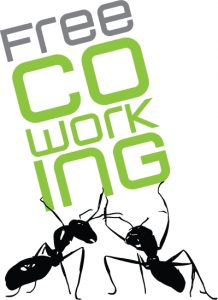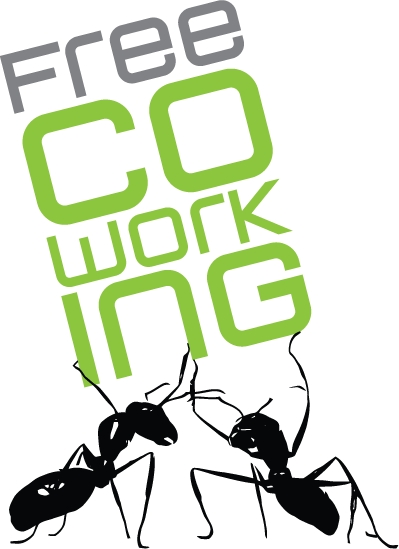 Diesen Artikel bewerten:

Nächster Artikel: Creative Environments for Coworking (Part5): St. Neots Creative Exchange
Vorheriger Artikel: Coworkers Unite: You have to say that you want coworking for free!